Internet Explorer
Download it free!



Product Families

Home Automation Server

About Castlesoft

Company Overview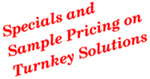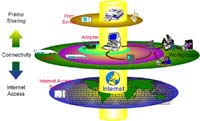 Let us help you define your data and communications requirements and prepare your network so that you can add features and equipment in the future. You deserve to have assistance from people with real business experience in commercial quality solutions.

Computers, Desk Top Support, and Repairs Having hardware or software trouble? Can't get any help from the local retail outlet? We can send a Microsoft Certified support technician to your house to assist you with configurations, software installations, hardware repairs, even a new PC!

Networking Need some help figuring out how to share things like printers? Did you know you can share broadband as well as dial-up internet connections from multiple PCs? If you have a broadband cable or DSL connection, have you thought about a firewall to protect your network?

Telephone PBX switches for your home are becoming very reasonable, give everyone in you house their own extension! PC based solutions can offer a professional quality switch at surprising prices. We are currently investigating switches that can deliver 'Voice over IP' capability for your home office that means you can carry on high quality telephone conversations over the internet.If you have business contacts or relatives overseas the return on your investment could be surprising.